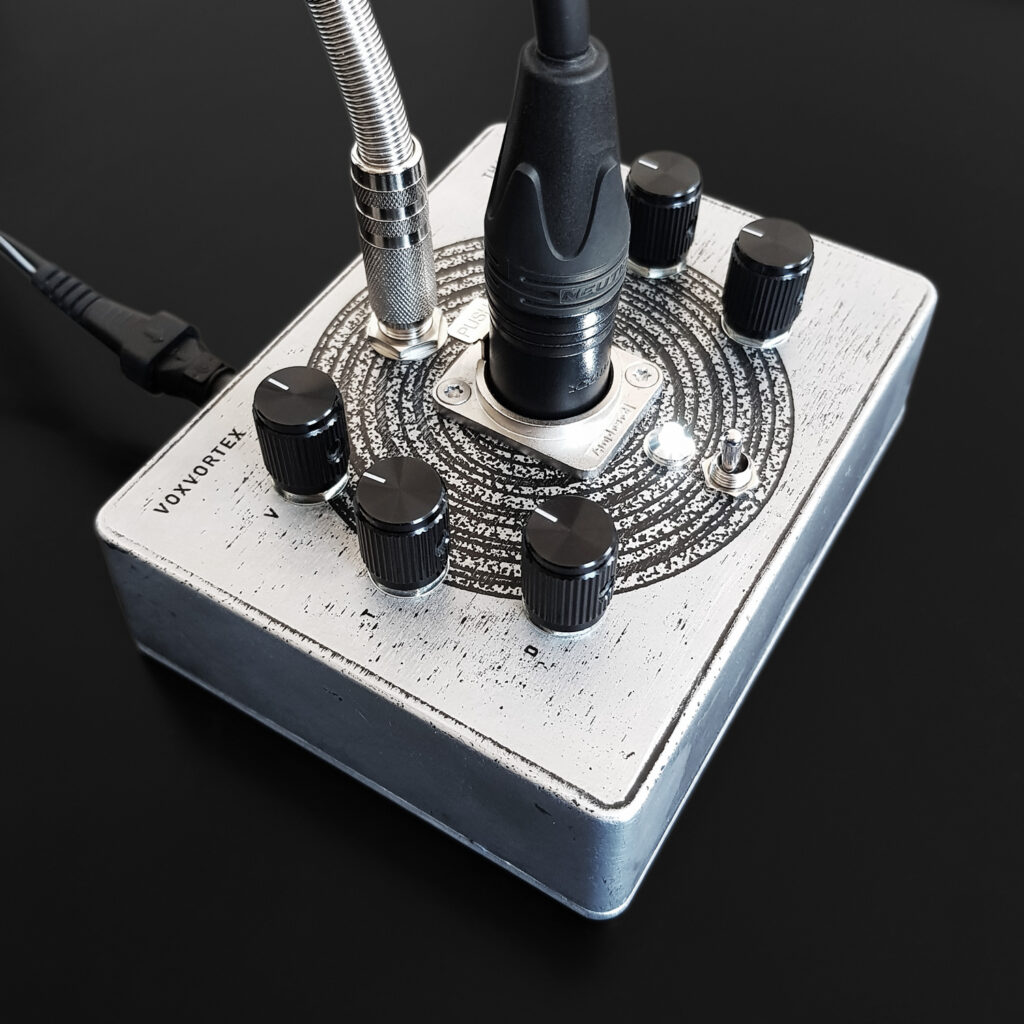 New device! The »VOXVORTEX« is a vocal noise machine with optional bright or dark reverb going into our own massive »SPUTNIK« fuzz.
100% handmade, best metal parts, no cheap plastics, unique design, etched enclosure.
Follow the fresh project Vorare (members of Fawn Limbs, Sulphur Nurse, Mireplaner, and more) for updates on new music in which the first »VOXVORTEX« is involved.