In addition to the devices that we gradually offer in our shop, we are also always open for heavy custom builds and interesting projects — 100% handmade, best metal parts, no cheap plastics, etched enclosure, every unit's unique. Get in touch.
RITA'S CRACKED POINTE SHOE
We had the pleasure to develop, design, and build this special Geiger counter imitating device named RITA'S CRACKED POINTE SHOE for THE RITA.
»Noise generator custom designed to replicate the recent THE RITA Richard III and W.I.S.P. recordings which were all otherwise constructed via pre-recorded source sounds and bias heavy fuzz pedals. Beautiful work by TH/FX NOISEDEVICES.« — THE RITA
It can be used as a handheld device, has one killswitch, and one push button to control the speed of the Geiger counter sound. 100% handmade, best metal parts, no cheap plastics, unique design, etched enclosure.
KING RICHARD III by THE RITA coming soon from FOUL PREY.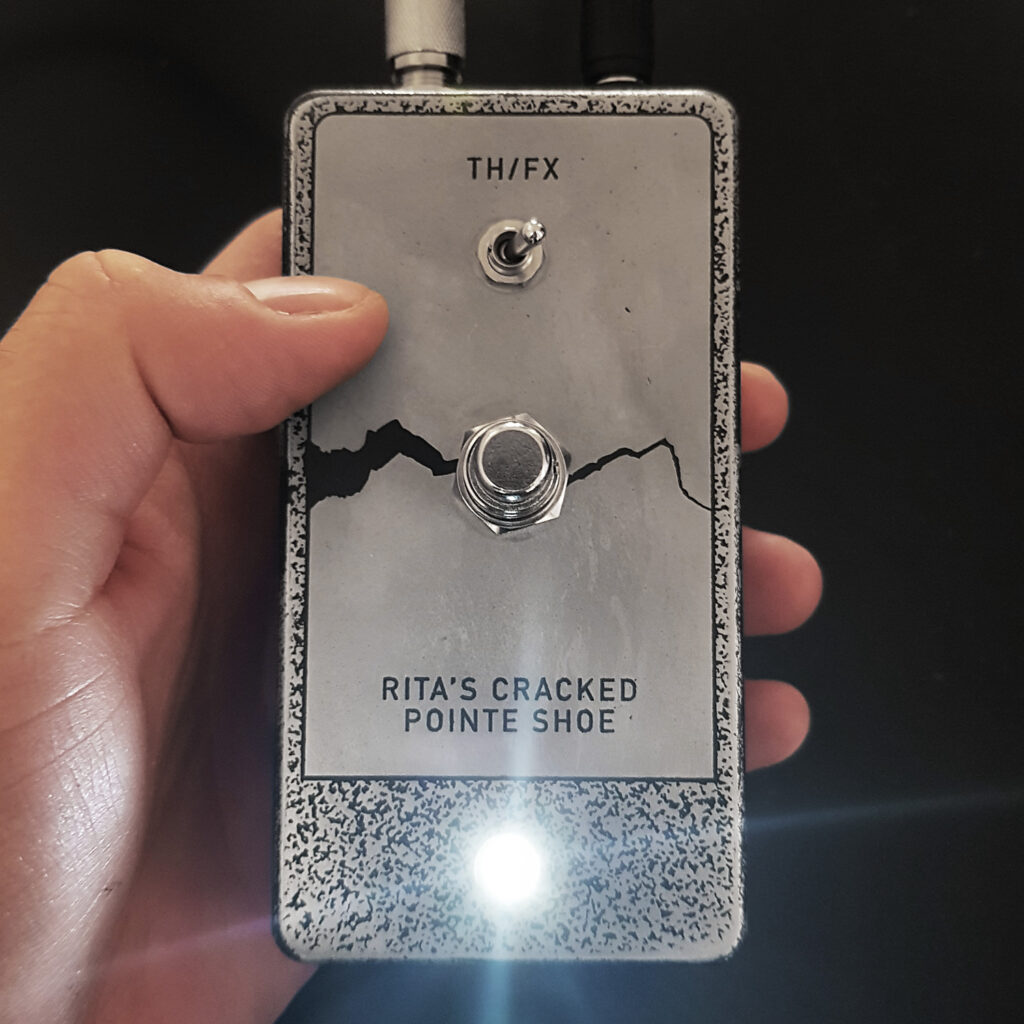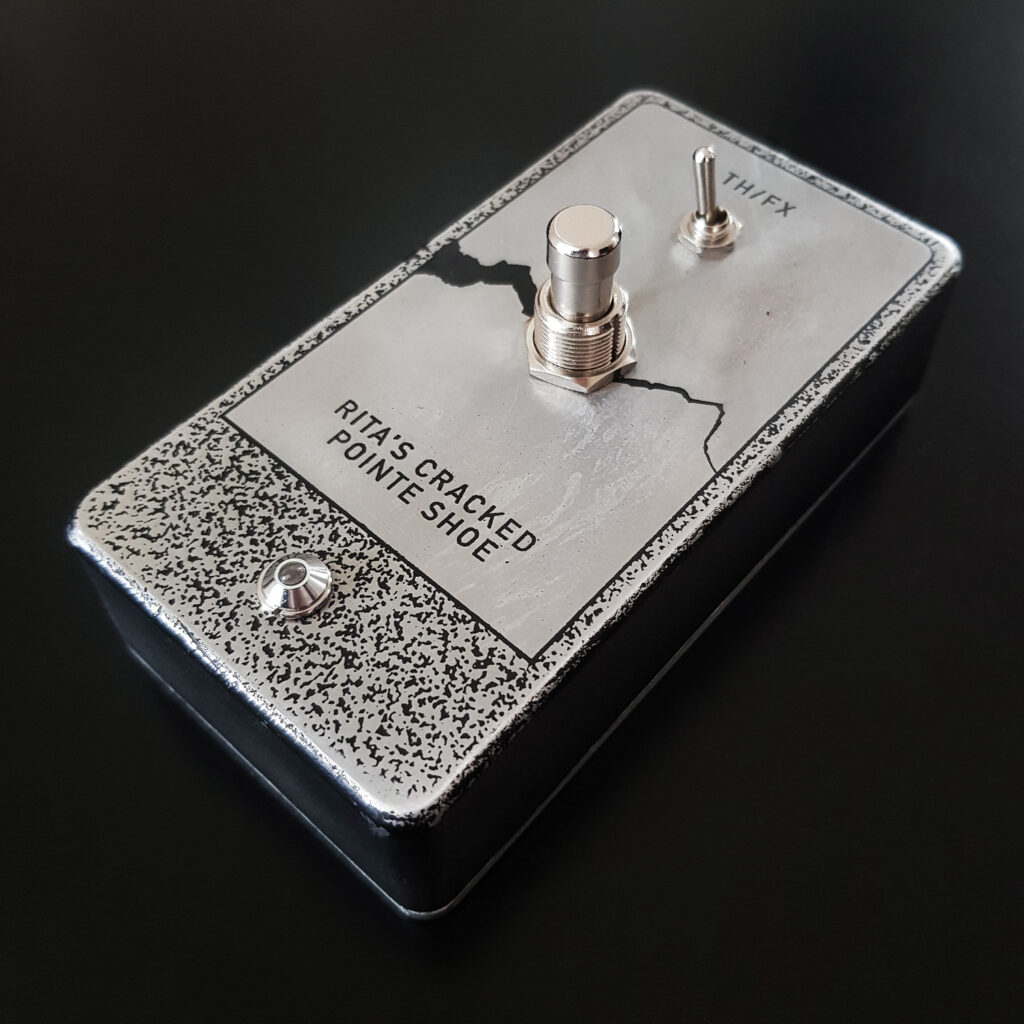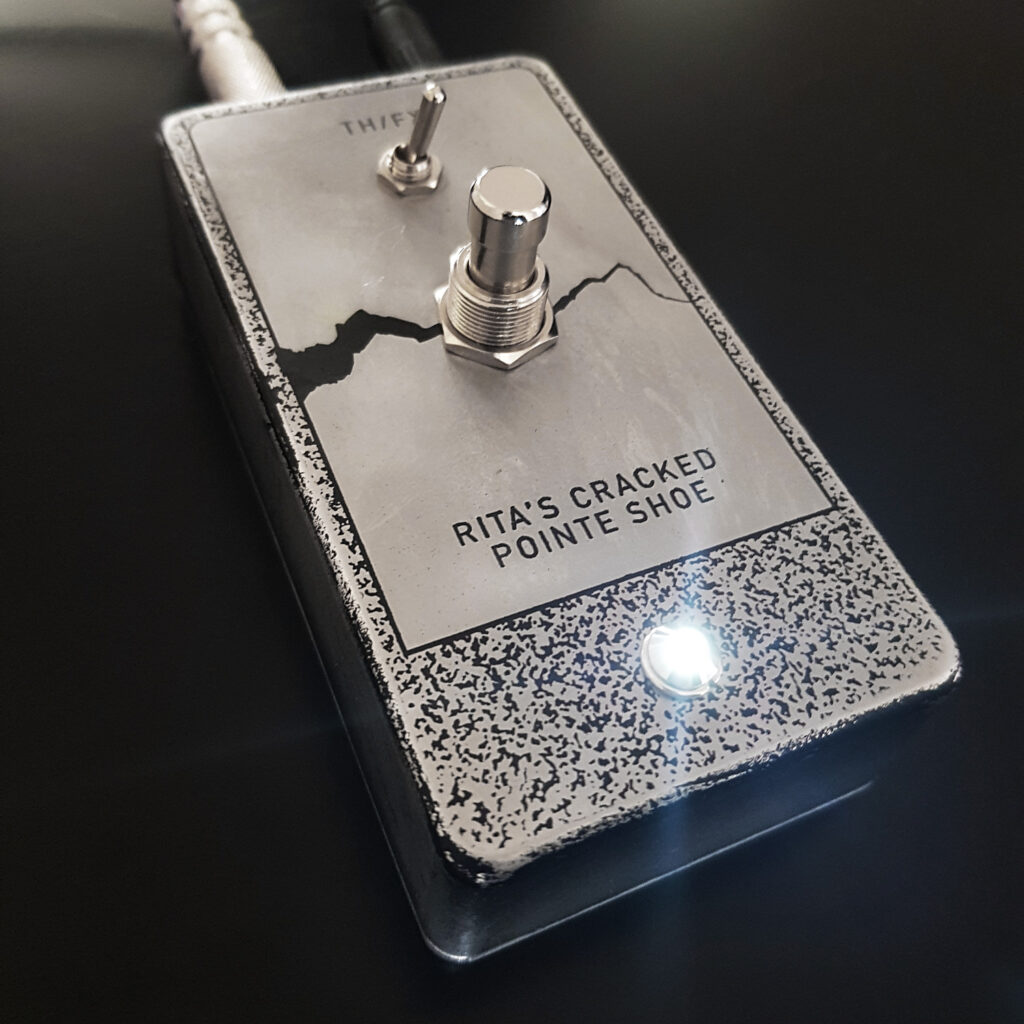 FATALIST
The »FATALIST« is based on a well known diy business card circuit, but we gave it more low end and some sweet Soviet NOS germanium diodes for a warm clipping stage. To top it off, we added a one knob Swedish death metal equalizer to go from warm to mayhem in only one small turn.
The second foot switch activates an active blend to mix in your clean guitar signal or every other effect you want to mix with your »FATALIST« sound. As a bonus it works also as a buffer to freshen up the signal in your effect chain.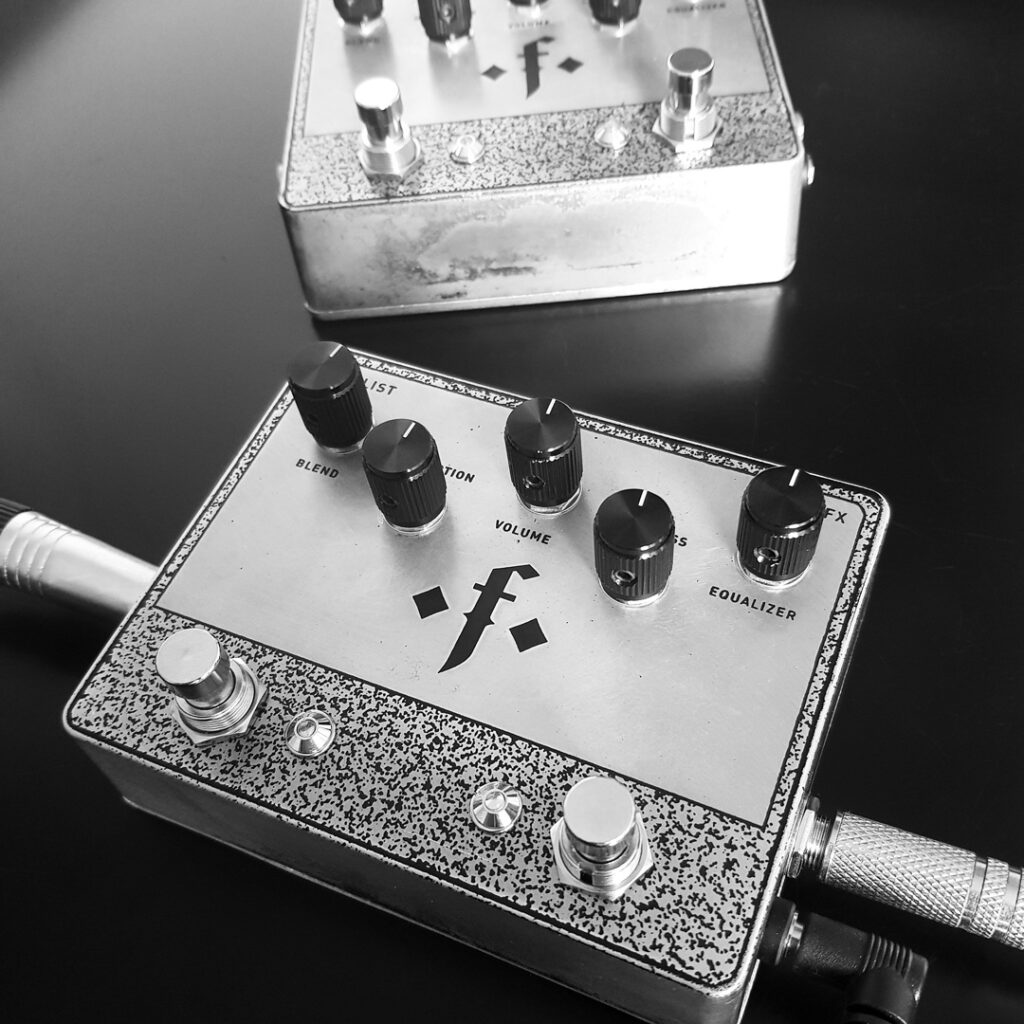 BOOSTED PIGEON
The »BOOSTED PIGEON« is an original LM308 powered R*T circuit as near as possible to the 70's original. You can also choose between harsh LED clipping and the LOUD! lift off setting via switch.
With the optional booster you have the ability to drive it even harder — set to max the booster itself blends massive dirt into the signal.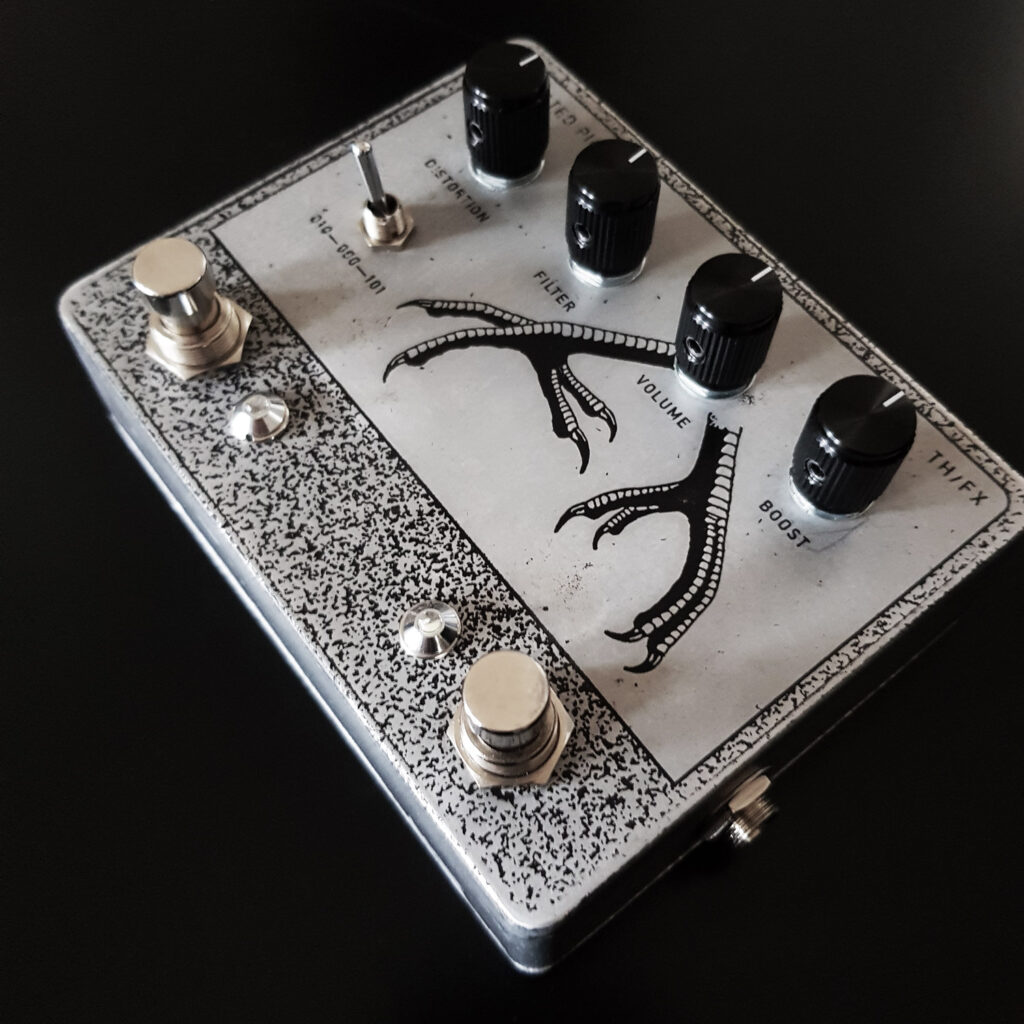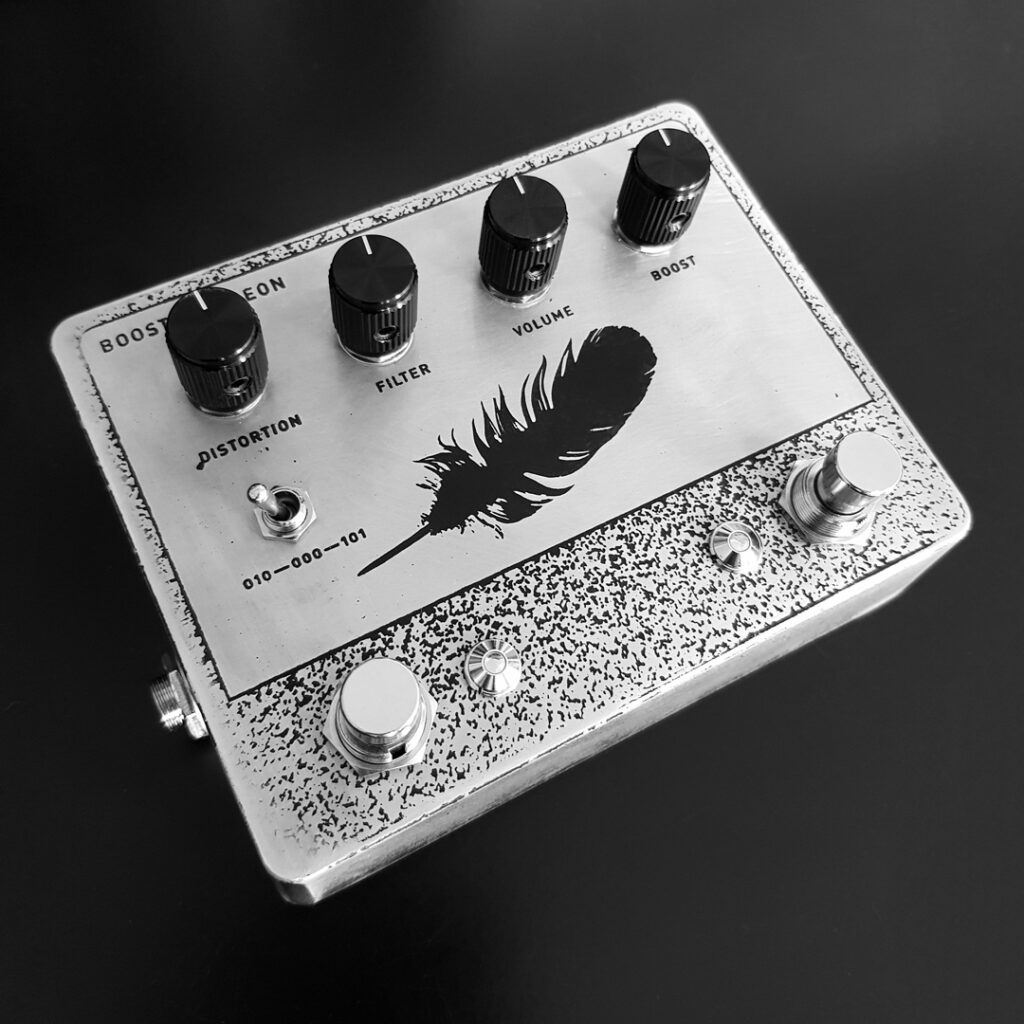 THE GOLDEN CUT
We built THE GOLDEN CUT as an one of a kind piece for our friend José of Bombrec Recording Studio for recording our band's project »DESPERATIO/TERRA MMXIX«. Thx again for all your help, José!
Combined it is an octave up/down with smooth blend controls, going into a combo pedal made out of a modded germanium Fuzz Face and a classical Rat with the original LM308 chip.