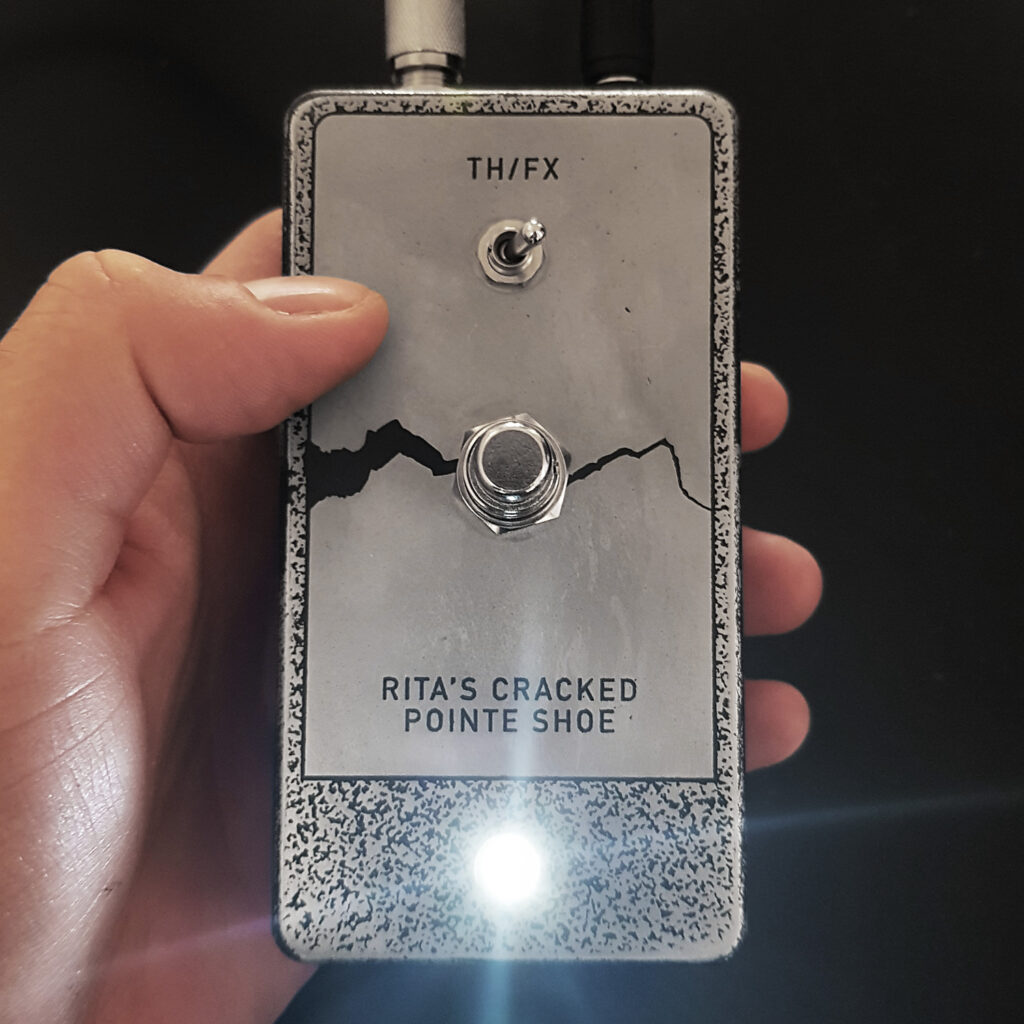 We had the pleasure to develop, design, and build this special Geiger counter imitating device named RITA'S CRACKED POINTE SHOE for THE RITA.
»Noise generator custom designed to replicate the recent THE RITA Richard III and W.I.S.P. recordings which were all otherwise constructed via pre-recorded source sounds and bias heavy fuzz pedals. Beautiful work by TH/FX NOISEDEVICES.« — THE RITA
It can be used as a handheld device, has one killswitch, and one push button to control the speed of the Geiger counter sound. 100% handmade, best metal parts, no cheap plastics, unique design, etched enclosure.
KING RICHARD III by THE RITA coming soon from FOUL PREY.